INDIGENOUS CRICKET
The Lord's Taverners Imparja Cup
First held in 1994 in the Northern Territory as a community-based event between Alice Springs and Tennant Creek, the Imparja Cup has grown to become a premier fixture on the national cricket calendar.
Cricket Australia's national talent manager Greg Chappell attended the 20th anniversary Imparja Cup and went away impressed by the organisation and the talent on show..
Chappell said that Cricket Australia's search for talented cricketers spanned the country, and the Imparja Cup provided a week-long advertisement for the nation's indigenous talent pool. "It links the participants to the high performance system and hopefully someday will lead to a Baggy Green," he said.
The National Cricket Inclusion Championships provides an opportunity for deaf and hard of hearing players, blind and vision impaired players and players with an intellectual disability to represent their State in the national championships. The Championships take place annually in Geelong and provide a pathway for players to reach their potential. The following tell of the separate sections of the Championships:
BLIND CRICKET

Blind Cricket is played in essentially the same way as the conventional game of Cricket with the major exceptions being:
Audible ball – the ball rattles/rings when moving (note: ball is of similar size and weight to a conventional cricket ball)
A side is made up of four totally blind players (B1's), three poor partially blind players (B2's) and four partially sighted players (B3's). Each sight category has a 12th man (14 players in total, eleven players and three 12th men)
All bowling is underarm and the ball must bounce at least twice before reaching the batter. Before delivering the ball B1 players receive a direction call from the wicketkeeper to find the correct line to bowl. B1 players must bowl a minimum of 40 per cent of the overs in an innings
Totally blind players have a runner when batting and are credited with two runs for every run scored off the bat
CRICKET FOR THE DEAF

The Mission of Deaf Cricket Australia is to facilitate and support the participation of deaf Australians in all levels of sport, especially cricket.
The Vision of Deaf Cricket Australia is building and strengthening participation for all.
The Objectives of Deaf Cricket Australia
To be the peak body for Deaf Cricket in Australia
To host, facilitate and manage deaf specific sporting events where appropriate
To foster, promote and encourage deaf people's participation and skill development in all forms of sport, especially cricket, in partnership with our members
To continually advocate, educate, inform and support the mainstream sporting structure to make it deaf friendly and capable of including deaf people within the structure
To foster relationships with government, deaf and mainstream sporting bodies to support the access requirements and participation of deaf people in cricket at all levels
To ensure DSA has a sustainable governance and management approach to support its vision and mission over time.
CRICKET FOR THE INTELLECTUALLY IMPAIRED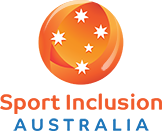 The Lord's Taverners Tri-Cricket series is for players with an intellectual disability and is contested by Australia, England and South Africa every two years. The Australian team is supported by a partnership between Cricket Australia, the Lord's Taverners and Sports Inclusion Australia.
Sports Inclusion Australia is a national body which works with organisations such as Cricket Australia to assist them include programs for people with integration difficulties.
Lord's Taverners has been associated with Sports Inclusion Australia since 1993 and the partnership has provided the framework for the development of cricket and indoor cricket for players with an intellectual disability.
Being accepted and acknowledged for their skill and ability within sport has given many the increased self-esteem necessary to gain meaningful employment and ultimately make a significant contribution to their community.
The Lord's Taverners Sydney branch also supports the Cricket NSW All Abilities Program which offer programs for specialist schools and local clubs.
FEMALE PARTICIPATION IN SPORT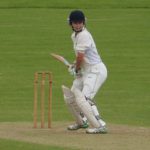 The benefits of sport are best achieved when programs and opportunities are inclusive. Gender should not be a limiting factor for participation in sport and other forms of physical activity
Women's and girls' participation in sport is influenced by many things both positively and negatively, whether directly or indirectly, internally or externally, intentionally or unintentionally.
Teenage girls are less likely to participate in organised sport than boys as they experience higher rates of teasing and body image concerns.
Girls/women are generally under-represented in organised sport participation, especially including persons with disability, culturally and linguistically diverse groups and Indigenous.
Therefore gender bias may be preventing girls/women from receiving the full benefits that sport and physical activity can offer.
There are six key spheres of influence that we can use to leverage greater participation among women:
Possibilities – promoting what they can do.
Togetherness – sharing with friends is rewarding and bonding becomes a strong external motivator.
Support –Support from the people in their everyday lives (particularly family) is critical to sustained participation.
Progression –Progressive improvement, positive reinforcement and setting realistic goals help sustain participation.
Belonging – making them feel included and valued.
Internalise – helping them reflect on their achievements
Girls cricket is a growth area across Australia. The Lord's Taverners Sydney Branch supports the running of the NSW Schoolgirl Championships.