Join our second Taverners' 100 Club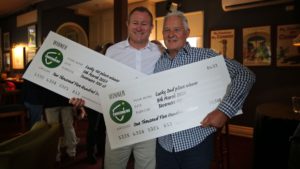 You are invited to the Taverners' second 100 Club. You can enter the chance to win up to $2,500 in cash prizes.
The cost is $100. 1st prize is $2,500, 2nd prize is $1,500 and 3rd prize is $500.
Join us Wednesday 8 December from tea time onwards at The Lord Dudley Hotel. Enjoy a couple of drinks, nibbles and Day 1 of the Gabba Test cricket game on the big screen while we wait for the results. Results will be streamed online for those who can't attend.
All proceeds go to giving the young and disadvantaged a sporting chance.
3 November 2021